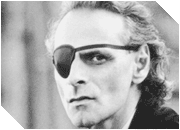 DE: That was the early form of the Internet?
AV: Sure, I mean those were linked to computers, obviously. But it wasn't what's popularly known as the Internet. You ask somebody in 1986 about the Internet and you're just going to get blank looks. But I wrote about it then. And the reaction from the book reviewing community was, "Oh, my god! How can you make this stuff up?" That's been the pattern with all of my books. And I promise you people are going to read about the type of movies that I described in detail in this book and they are going to say, "How could you make this up?" And within a year or two, you know, journalism will smack them in the face with it and they'll get the message.
DE: So, like I was saying it's to make people aware. I mean how hard is it to make people aware and to entertain them at the same time?
AV: The only answer that I could give you is that the books have had a purpose since day one. If the weren't entertaining, they wouldn't have anywhere near the readership that they have. Somewhere I seemed to have stumbled across the formula for doing that, but I couldn't be constructive and tell you how. I write non-fiction, too. My first book was actually a textbook, and it reached a tiny slice of the number of people that the novels reach.
DE: What do you consider them: Entertainment, or something more? Obviously, most of the people that buy it, buy it more for entertainment.
AV: I think that is right. However, what I do is, you know how you have a really good piece of steak and you have to put some fat in that steak, marble it in for taste? If it was an absolutely fat-free piece of steak, it would taste like crap. So, I see this as a kind of marbling. In other words, the information is marbling, the entertainment is steak, but if you eat the steak, you're going to get the marbling, you see. There is no way to read these books - I don't care what your intent is and I don't care why you came to the books in the first place - there is no way to read them without getting the information that I want you to have.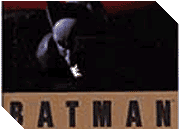 DE: I was reading that society seems to disagree with you, that you think there is no cure for the predatory pedophile.
AV: I don't know that society disagrees with it anymore. I think society originally disagreed with me. This whole sick-versus-evil conundrum. But I think more and more, as the evidence comes in, we're changing their minds, and I don't know. Me, personally, I mean all of those engaged in the same war, changing the minds of people around the world so that they understand the truth, which is that you can't actually cure people who are not sick and you certainly can't engage people in therapy who don't believe themselves to be sick.
DE: You just established a center in Oregon recently.
AV: I'm working on a particular project here and I'm going to be doing that for a while, but it has nothing to do with establishing a center. We did engage in specific efforts, such as the effort of eliminate the incest exception, which is also one of the banners on the site. I do, of course, direct services to my own clients. What we're working on in Oregon is design plans, architectural and staffing for a maximum-security prison for violent youth.
DE: As your popularity has grown, I have read that you have been attacked a couple of times. I was wondering if anything like that still happens.
AV: I don't think I've been attacked because of popularity, my work requires me to go places where those kind of things happen. Like ... penal institutions. There's a big shock that there was violence there. I was a caseworker for NYC Department of Welfare, and on the ground during that genocidal war in Biafra thirty years ago. It's kind of impossible to live that sort of life without coming across violence. I never attributed threats we receive to books, but to the work we do. We get a lot of threats. And the web site, if you try and send a letter, I'm sure you're familiar with how the Internet works, ours goes to a secure server because of the number of freaks who feel the need to send me threats. But can I tell you, because I get an anonymous letter threatening violence and then six months later something happens, that those are connected, no.
DE: I read that at first you were reluctant to start your website but it seems that obviously you're really into it now.
AV: I wasn't reluctant to start it. It was started, I didn't know it existed. It began as a fan site. In fact, if you go to the front page below the banner box where it says about the zero, you click that and you'll get everything you want to know page. If you click history, it will tell you exactly how this site started. I didn't know it existed until I would get letters from fans saying it was a cool site. Originally, a student did this and the University of Hawaii, it just got out of control, he couldn't handle the volume and a whole consortium of people run this thing. I certainly don't deserve any credit for the design. The dragon lady is our web master and she is the one that handles all the navigation with a staff of a couple of dozen people that work all the time on this site. We get something like 1.3 million visitors a year on this site. Not hits but visitors.
DE: That's amazing.
AV: It is amazing. If this was a typical author's site, there would be nothing. Click the resources button on the site and you'll understand why people from all over the world see this as kind of a one-stop shop on these issues.
DE: What made you first want to get into helping children? Was it just that you saw a problem that needed to be solved?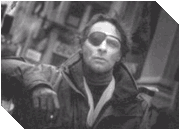 AV: First of all I don't have that kind of ego where I could solve a problem of child abuse. But when I was a federal investigator, I ran across cases of child abuse that were so horrific that they filled me with rage. That is really my motivation. I'm angry all the time. I've sort of been in hot pursuit of the enemy ever since. And it's just continued. It's never abated.
DE: Is the problem worse with the Internet, or is it just a little bit more out there in the public?
AV: What I've said, and it's been quoted, is that the Internet is a piece of technology. It's absolutely neutral. It's like a scalpel, a surgeon can use it for surgery and a serial killer can use it to take someone's life. The idea that we should be attributing child abuse to the Internet is bizarre. It's simple another form. The Polaroid camera was probably a bigger boost in kiddy porn than the Internet ever was. The Internet's potential for incitement, and I'm not talking about kids looking for pictures, I'm talking about direct access to children, is significant. The child molester who hung around the playground a number of years ago is trolling the Internet now, and we need to be aware of it. That doesn't mean we need to blame the technology. It means we need to utilize it.
DE: I first discovered your work with your work in comic books years ago, and I was wondering if you've thought about doing anymore.
AV: Yeah, we have a new one coming out in a couple of weeks called Hard Looks.
DE: Oh, OK.
AV: In fact, there is a banner advertising that on the site. Click that and you'll see exactly what I'm talking about. It's got all new material done by Geoff Darrow.
DE: Oh, really?
AV: I guess you know him from The Matrix. He also did the cover.
DE: I know him from many things.
AV: Geoff has been a prime contributor to this.
DE: Burke's been optioned dozens of times over the years, I'm sure, and I was wondering if there was a chance anything will ever happen with that?
AV: I don't know. I've been paid a fortune for it from studio after studio. And they hire directors and they form production companies and they commission screenplays. They've done all of that; no movie has yet resulted. We already have offers for Only Child. I'll take one and hope I pick a winner this time. More than that, I can't tell you.
DE: There are a number of shows that deal a little bit with some of the work that you do, like Law and Order SVU.
AV: Yeah, that's a sitcom.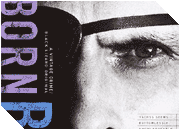 DE: I was just wondering if you've ever done any consulting or if anyone asked you to do any writing on the show.
AV: No. Occasionally, people in Hollywood have sent me scripts and asked me to take a look at it. And I sent it back and said, "This is so unrealistic, I can't deal with it." So no, I've certainly been asked to look at property, and I've looked at the property and I didn't feel like there was anything I could do with it.
DE: Thank you so much.
Do you consider Law and Order SVU a sitcom? Talk about it in our forums!
Daniel Robert Epstein lives on the Upper West Side of Manhattan in New York City. He is a contributor to such websites as Gadflyonline.com, SlushFactory.com, 3ammagazine.com, Hybridmagazine.com, Ifanboy.com and DavidFincher.net, and naturally, UGO.com. He is also a former producer for MetroTV, where he worked on such shows as The Daily Beat, Studio Y and New York Eats, and has worked on such feature films as Tromeo & Juliet by the Troma studios and Dinner and Driving. He loves referring to himself in the third person.