If you missed Dave Marsh's two-hour show with Andrew Vachss, you missed a tremendous event. But, thanks to the folks at Sirius Satellite Radio, you didn't miss out forever. The interview portion of the show is available for free download right here. Dave Marsh—the renowned music critic, cofounder of Creem magazine, columnist for Rolling Stone, and author of biographies of Bruce Springsteen, The Who, Bob Dylan, and Elvis Presley—interviewed Andrew Vachss for almost an hour, for broadcast on his Sirius Satellite Radio show, Kick Out the Jams. It's a great interview, and a great introduction to Mr. Marsh's unique radio program.
The Zero sends its thanks to Dave Marsh and his producer Kara O'Connor for making the audio available for our site. And to Mike Maimone for his digital conversion and engineering skills.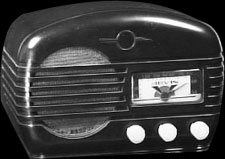 click here to listen now (streaming Flash)
click here to listen/download (MP3/25M)
Please note: the interview runs for aproximately 57 minutes. To download: right-click (PC) or click and hold (Mac) and choose "save file/target as"