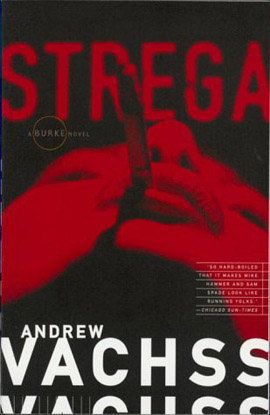 Andrew Vachss' implacable private eye has a new client, Strega. She wants Burke to find an obscene photograph—and that search will take him into the ocean that flows just beneath the city, an ocean whose currents are flesh and money, the anguish of children and the pleasure of twisted adults. It is a place that Burke can visit only at the risk of his sanity and his life. But between the power of Strega and his own sense of justice, there is no turning back.
In Strega one of our most acclaimed crime writers gives us a thriller that might have been imagined by Dante. For this is a tour of hell with no stops left out, conducted by a novelist who writes with the authority of the damned.
"It's wonderful. The words leap off the page. The plot is fresh. The principal character is original. The style is as clean as a haiku."
—Washington Post Book World
"So hard-boiled that it makes Mike Hammer and Sam Spade look like running yolks."
—Chicago Sun-Times
"An absolute stunner, the toughest crime novel, and one of the most realistic, any America writer has produced."
—Cleveland Plain Dealer
"A bizarre, fast-paced tour of the criminal psyche . . . [H]as a grim authenticity."
—Philadelphia Inquirer
"[Strega] engages. It moves, in terms of both pace and emotion. It's got wit, originality, action and substance, not to mention an anti-social main character whose values are higher than those of many so-called respectable citizens."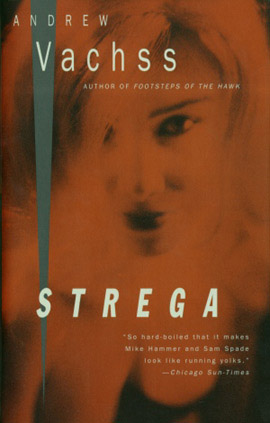 Vintage, 1996 (trade paperback)